CEMMA and LipoCoat announce partnership
for the development of a coated CVC catheter
for sustainable infection control

Taipei (Taiwan)/ Enschede (the Netherlands), April 20, 2022. CEMMA Medical Company Limited – a leading company in the clinically advanced medical equipment market in Greater China – and the innovating Dutch biotech company LipoCoat BV today announced the co-development of a central venous catheter with the LipoCoat® bio-inspired coating technology for sustainable infection control.
Co-developed CVC prototype
In 2021, CEMMA and LipoCoat initiated a collaborative proof-of-concept study of the LipoCoat® bio-inspired coating technology applied to CEMMA's central venous catheters (CVC). The patent-based LipoCoat® bio-inspired coating technology prevents bacterial attachment aimed at reducing device associated infections. The first results of the co-developed CVC catheter prototype already demonstrate a sustained reduction (± 2 log) in bacterial attachment. This paves the way for sustainable infection control – no antibiotics, no toxic compounds, no side effects, and safe-by-design. To this end, CEMMA and LipoCoat have now signed a collaboration agreement, and are starting pre-clinical studies. The goal is to enter the global market with a coated CVC catheter that allows for sustained infection control. 
Deadly catheter bacterial contamination
Approximately 8% of hospitalized patients require a central venous catheter during their hospital stay. Catheter bacterial contamination is the root cause of approximately 50% of healthcare-associated infections (HAI). Catheter-related bloodstream infections (CRBSI) and central line-associated bloodstream infections (CLABSI) are the deadliest. HAI has a mortality rate of 12%-25%. In the USA alone, these two types of HAI result in up to 250,000 deaths annually. Between 20%-67% of CLABSI and CRBSI cases are caused by multidrug resistant organisms. The extra healthcare costs related to HAI are estimated between 2-20 billion EUR per year; HAI reduction by 50% would save 1-10 billion EUR per year. 
Clinical data acquisition
''We are very pleased to collaborate with such a trustworthy and reliable business partner like CEMMA,'' said Jasper van Weerd PhD, Founder and CEO of LipoCoat. ''Their catheter expertise and our unique bio-inspired coating technology is a powerful combination. We believe this will result in an industry-leading CVC catheter with no risk of antibiotic resistance. We are fully focused on acquiring clinical data, to substantiate our claims.'' ''LipoCoat's dedication to improving health and well-being through its specialized coating technology aligns with CEMMA's founding mission. We are excited about the opportunity to partner with LipoCoat. Together, we look forward to investing in this product collaboration." said Erica Chang, Vice President of Strategic Planning at CEMMA. 
"While infection prevention continues to be a global challenge, there is clear value in marrying these two excellent technologies. Combining the unique non-leaching Biocoating of LipoCoat with a strong and reliable CVC portfolio of CEMMA, is an obvious 'One and One makes Three' scenario" in the battle against HAI," said Jan Bovelander CRNA, Medical and MedTech Industry Expert (Bozz BV).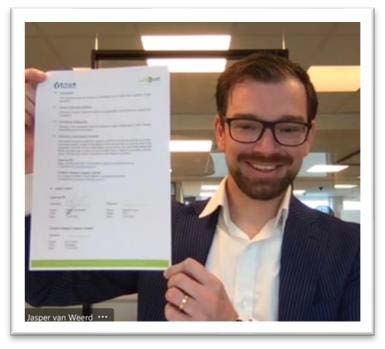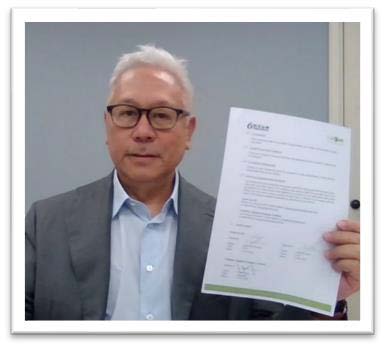 About CEMMA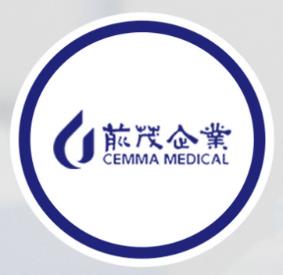 CEMMA Medical Company Limited, founded in 1980, is a world-class distributor of high-end medical supplies and services in the Greater China Region. Their product coverage includes anesthesiology, intensive care, emergency, cardiology, oncology, ENT, neurology, assisted reproduction and other leading medical fields. Today, CEMMA has over 30 branch offices and dealers with more than 300 direct employees servicing all levels of Chinese provincial as well as autonomous regional hospitals. 
For more information, please visit the website: www.cemma.com 
Press Contact
Erica Chang, Vice President of Strategic Planning
Email address: cemmatw@cemma.com.tw
Phone: +88 62 25 09 3453
About LipoCoat
LipoCoat BV is a Dutch biotech company specialized in 'bio-inspired' coatings that improve the safety, comfort, and performance of medical devices with a focus on health and nutrition. Their pipeline consists of discovery and (pre-) clinical programs in the medical device and drug discovery space. Their ambition is to become a leading biotech company dedicated to improving health and well-being through the discovery, development, and commercialization of novel surface solutions. In the past 3 years, LipoCoat has won more than 20 awards, competitions and grants. 
For more information, please visit the website: www.lipocoat.com 
Press Contact
Jasper van Weerd, CEO
Email address: jaspervanweerd@lipocoat.com
Phone: +31 53 82 00 816